Let us introduce
Revium

, the destination for revenue.
---
Earlier this year we launched our AI-powered Revium sales engagement platform, a game changer for the industry. Today, we're uniting all elements of our business under the Revium brand.

Revium is the leader in AI-powered B2B sales engagement, providing expert Revenue Engineers, cutting-edge technology and bespoke strategies.
Why The Change?
When we began 10G in 2016, our focus was on leveling the playing field for small to medium B2B companies that were struggling unnecessarily due to a non-existent or underperforming sales team. The name 10G referred to the maximum amount of g-force a fighter pilot could withstand before losing control and embodied our belief that, no matter how far a company has veered in the wrong direction, we can pull them out of a tailspin and get them back on course to achieving their goals.

A lot has changed in our company since 2016.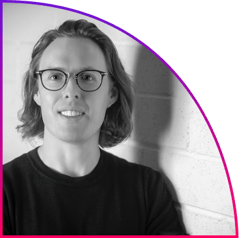 Firstly, we're no longer focused exclusively on small to medium-sized companies. We still focus on B2B businesses, but now have clients that range from early-stage start-ups to established international publicly traded companies. We've expanded our offering and, in addition to sales acceleration, have a training and advisory practice to help clients turn opportunities into revenue. Back then, we also dreamed of having bespoke technology that fulfilled all our needs, enabled us to better serve our clients, and gave us a competitive advantage over other players in the industry — now we do. We built our own platform and it's going to change the sales engagement industry.
Earlier this year we launched Revium, the only sales engagement platform entirely built by salespeople for salespeople. We've taken the best practices, habits and strategies of the top 0.1% of sales leaders — with hundreds of years of combined experience — and created an AI-powered platform that enables our clients to join them at the top.

Now, it's time to bring all elements of our business — sales acceleration, workshops and advisory and our Revium technology — together under one umbrella: Revium.



Meet Revium
Revium is the destination for revenue.
We are the leader in AI-powered B2B sales engagement and every step of the way we keep our clients, their businesses and their reputation at the center of what we do.
We built 10G with the core purpose of helping other businesses flourish and, as Revium, we will continue our mission to level the playing field for B2B companies looking to grow their revenue and empower businesses to reach their true potential.
Every company deserves a world-class sales team, every company deserves Revium.
Learn more about our services and how our Revium platform is disrupting the sales engagement industry.
If you're interested in learning more about how Revium can help your business flourish, let us know
We hope you love our new branding as much as we do and look forward to serving you as Revium.