573% Return In Investment In Only Four Months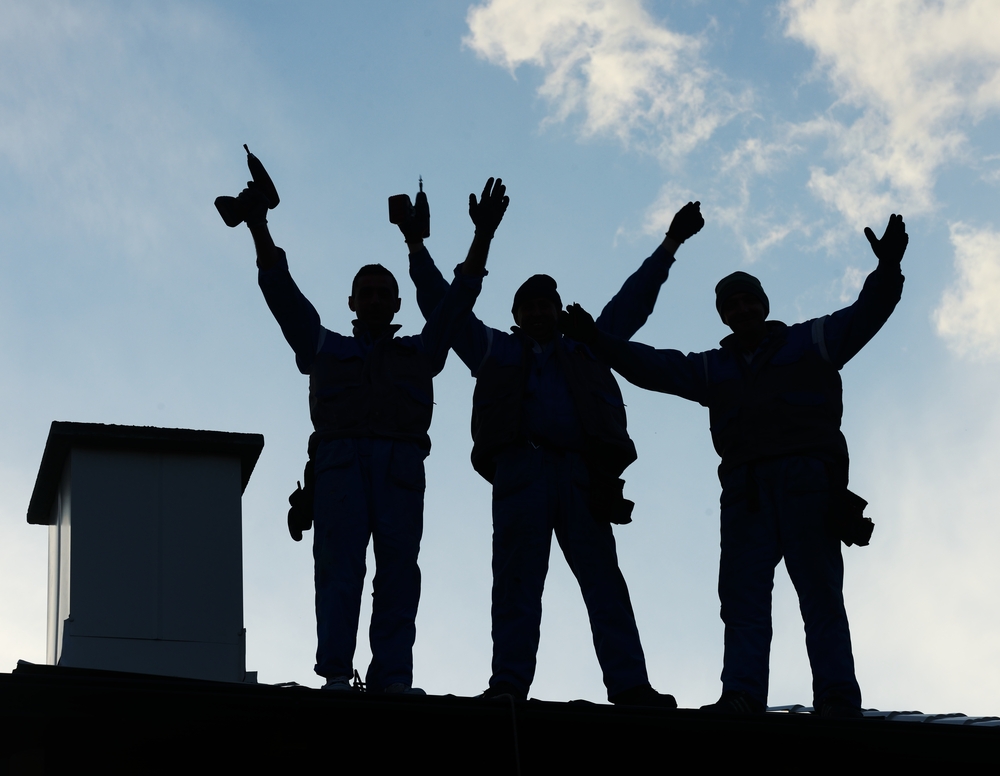 Construction Consulting Business
About Company
The company (name withheld due to NDA) is 15 years in business and specializes in helping construction companies with process management. The clients they serve are mostly based in the United States. . Until hiring Revium, they managed the sales generation process internally via a Sales Director supported by two Sales Development Reps. They used a CRM, a lead enrichment software, a lead database software and dialing and emailing software solutions to manage the process. Success metrics to them was developing a new channel of new business and exploring an outsourced sales team with advanced sales technology
Employees

5-100

Location

Mid West, USA

Revenue

$10M
Business Slowing: A temporary drop in business activity isn't always a bad thing. However, too long of stagnation can lead to a significant decline in business. When the company decided to re-energize their B2B sales, they turned to Revium for lead generation.
Finding Customers Online:All the company's customers had come from a combination of referrals, networking at trade shows and conferences and a tiny percentage through the website. Most of that collapsed during Covid and many of the channels have not fully recovered yet. How could they find and nurture clients in the new digital age?
Engaging large companies for their business: Prospecting large companies is time-consuming and confusing for most. Not only do you need to find the right fit, but you're also left to try and understand their pain points. The trick? Create internal champions. If the CEO is harder to reach, work precisely up the chain of command with the right solution to solve their problems fast.


Speed To Market: The company's service became a vital solution due to federal legislation change. Without an inside sales team able to draw on the strategy and technology, a huge opportunity to grow the company was about to be missed
How Revium Revitalized Their Pipeline
Build The Entire Process Of Generating Leads: The client had a very detailed Ideal Customer Profile, so our research team was given plenty of search data. Being tasked with targeting medium to large construction companies in the United States, we started our lead research from scratch and had to narrow it down considerably to match the unique criteria presented by the client.
Found Their Ideal Buyer Persona: Working with Revium, the company was able to build out and develop their ideal customer profile and generate 20 in the pilot phase in meetings booked that generated $300k in closed revenue won.
Phone Call Metrics We increased activity and added to the pipeline through our unique process. Using our US based sales team, our intent data and our phone Ai technology, we are able to detect voicemails, filter out bad numbers, and navigate phone directories to get our reps into live conversations quickly with users we know are in-market for help with their contraction processes and drive growth to the pipeline. Careful and considerate, this approach meant we got on the phone with the right people faster than traditional sales teams.


Multi Channel Approach Revium were able to source and nurture their niche audience through a bespoke outbound campaign across email and social media with multiple cross-referencing touch points. This methodical and analytical approach meant Revium didn't burn through a small audience quickly by using a positive approach that felt far more personal and achieved metrics vastly superior to standard open rates and engagement rates.


Bespoke Outbound Campaign: Revium set up a bespoke outbound campaign that resulted in more than 20 meetings booked from quality leads via a combination of email nurturing, linkedin outreach and call outreach.
Key Takeaways
Don't do it alone.

Even when a company has an internal sales team, it doesn't mean that outsourcing any part of its business is unnecessary. Quite the opposite, hire whoever you need to make your job more effective. Many business owners wear many hats as they grow the company. However, you will struggle to scale if you refuse to delegate some business processes. Getting a team that specializes in the top and middle of a funnel like Revium can save sales teams up to 80% of their day and let them concentrate on what really matters to them and the company. Winning deals and revenue generating activities.

Clear division of roles and responsibilities.

Having several teams and numerous employees working on a project requires a clear division of duties so that everyone knows their purpose and uses resources effectively. You provide maximum productivity when you perfectly imagine the result and know how to align properly to achieve it.

It takes hard work to earn trust.

No matter how many times Revium has delivered for our clients, we know that each person wants us to prove our worth again and again. Whether working with an internal champion within the company or trying to explain the value for those that have their doubts, it's important we measure our success on their metrics and not our own. At Revium, we always focus on getting them the right results because our partners' success defines our reputation.
During 18 Week Pilot
$2M

In Pipeline Opportunities Generated

20

Qualified Meetings Booked With Engaged Prospects

573%

Return In Investment In Only Four Months

42

More SQLs Added To Pipeline
Careful and considerate, this approach meant we got on the phone with the right people faster than traditional sales teams.
"Revium was a great success for our company and made an immediate impact on our bottom line ahead of schedule"

CSO
Is your business ready to experience the best?
Engage decision makers, at the right time, every time.
Book Demo